Portfolio
The inability of embracing a white smooth cotton paper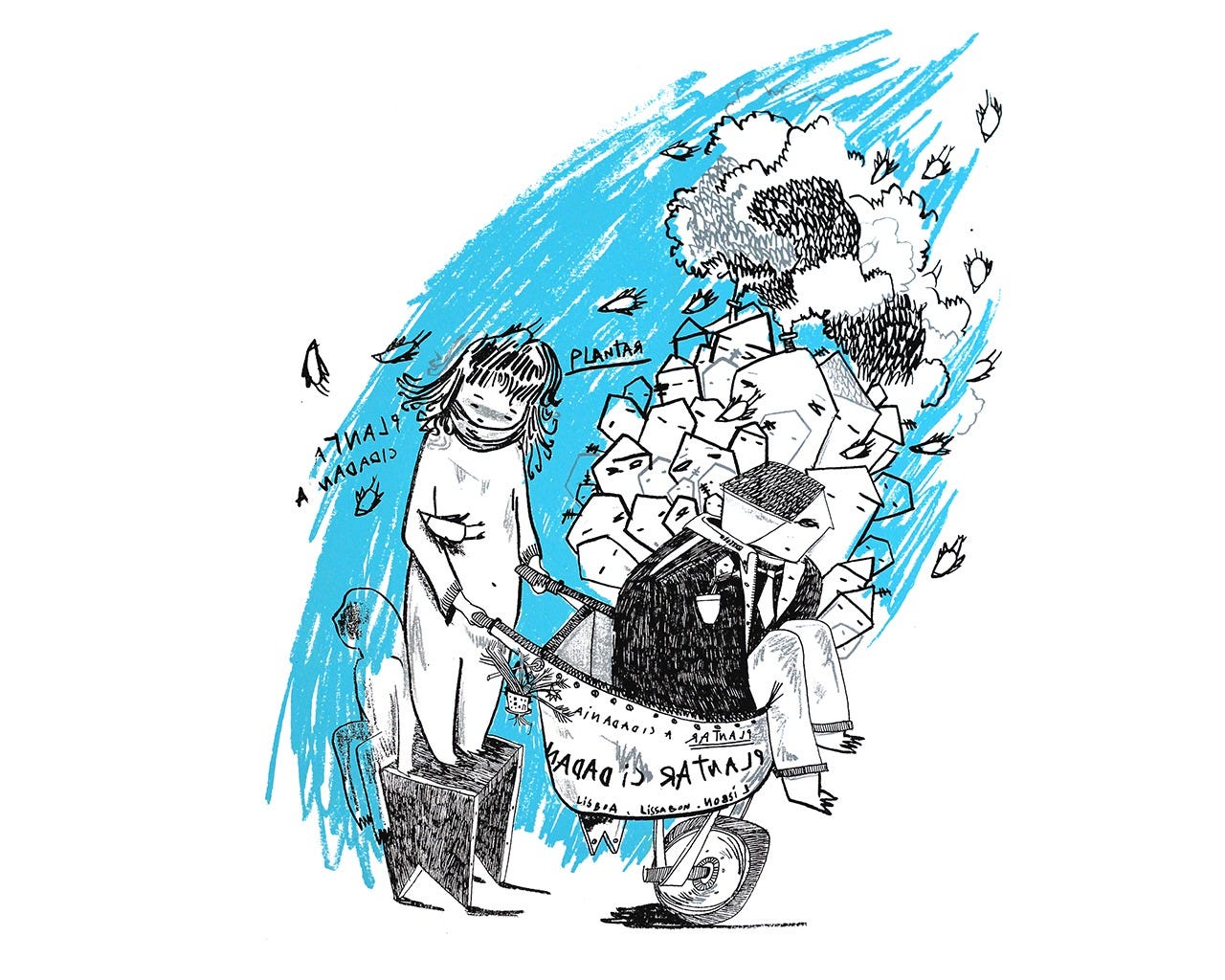 Social Practices
Creativity and poetry allow us to built bridges, on wheels, fabric or paper. I believe, creative bridges will last longer than any wall.
May 2020: Espero que comece... Histórias de Musear | Calouste Gulbenkian Foundation, Lisbon (PT)
Wonderfull Danced and Illustrated story with Diogo deCalle, Joana Manaças and Zé Bernardino
Nov 2019: Braga em Risco | Atelier SER presents CommonLandscape in Braga (PT)
PERFORMANCE "COMMONLANDSCAPE"
- 9th and 10th Novembre | Rua do Castelo, BRAGA
Sep 2019: Mexe | Atelier SER co-creates Mapa de Vontades in Porto (PT)
Atelier SER performed at Mexe, International encounter of Art and Community. Porto, 20 & 21 September.
Set 2019: Conversas na Rua | Atelier SER performs with Bicicleta MANIFESTA, Lisbon (PT)
Diogo deCalle was to take part at Conversas na Rua 2019. Lisbon, September.
I am a multidisciplinary artist working and living both in Lisboa (Portugal) and Berlin (Germany).